Balmy Friday's and Booktopia Favourite Author Voting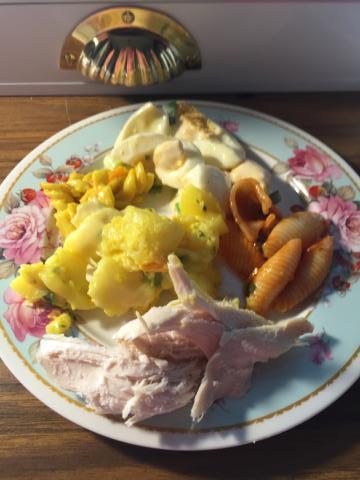 Good morning on this balmy Friday! It feels like rain but the clouds are too high, a bad thing for my paddocks which are so dry the grass underfoot crackles as you walk; a good thing for the Mountain Cattlemans Get together that starts today at Buchan! And no, I'm not going. Boo Hoo! The things I sacrifice so you guys get to read a good book for Mother's Day. That said I have just spent the last three days at the beach with the kids, so I really can't whinge. Well, maybe I'll allow myself a little whine, because I DO love Cattleman's and we have three young friends riding in the Cattleman's Cup. So here's a big shout-out to Gemma and Amber Rendell and Thomas King! Ride like the wind you lot! Another friend, Darren Williams, is also competing in the pack horse race, so a big shout out to him as well. Today is also the anniversary of when I met my husband, Hugh, at the same said Cattleman's back in 2002. The Cattleman's Get together weekend is responsible for a LOT of weddings, I can tell you! I've lost count of the amount of friends who met their significant others there.
Thank you for all your kind comments on my previous post, "Hello 2017". I was overwhelmed by your kindness and generosity with regards to the sad loss of my wonderful great aunt. It appears many people lost precious family and friends over the past year, and to each and every one of you, I send my deepest sympathy and hugs.
And I'm also SO delighted (picture me dancing around my office) that you love, love, love the new cover of LAKE HILL as much as I do. Isn't it the bee's knees?! It's going to look so pretty sitting on the bookshelf next to all my other books!
Today, I thought I should share a few of the fabulous things that happened over the past couple of years, you know, just to balance out the last post.
I released ROSE RIVER. YAY! Enough said. :)
I got to spend quality and quantity time with my Great Aunt. The stories! Oh my Gosh. They will seep into a book in my future, I am sure.
Our incredible working trip into Western Australia's remote Pilbara and the mustering season our family worked did on a half million-acre cattle station there. You can read all about it http://www.centralstation.net.au/our-extreme-sea-change-part-1 on the Central Station – stories from Australian Outback Stations blog.
Then I took delivery of my dog, Ange, who has to be the best Kelpie that ever lived and breathed. I know ... I'm biased. And to be truthful she is also the "blondest" kelpie that ever lived and breathed (what other Kelpie would jump, unbidden, up into the back of the LandCruiser and slam into the glass because the back wasn't actually open?), but hey, I love her and she loves me, so that's all that counts, right? (And she is clever sometimes ...)
My kids have done so well at their new school. The Farm Boy took away an Endeavour Award this year for his consistent efforts and the Princess finished her year as Vice-Captain of her House with a flourish, the House taking home the overall shield in a close battle for equal first. The big kid has also broadened his horizons working in the NT followed now by Canada. The photo's I'm getting sent home are spectacular and we all know how much he loves his photography (a la the feature photo's on this website are his!)
ROSE RIVER was released as an AUDIO BOOK! WHOO HOO. And LAKE HILL is next! It makes you feel a little special having someone actually read ALOUD the words, which you wrote. I can't even imagine what it must feel to have your book made into a movie!
And TODAY (I know. Technically it's not allowed as it's in 2017, but hey …) I have been nominated as one of Australia's Favourite Authors in 2017. I need your votes if I am to go any further, so if you have enjoyed my books would you mind taking a minute out of your busy day to go here and cast me a vote? There are so many wonderful authors on the list too, if you'd prefer them … and you can vote for as many as you like!
Here's the link:
http://blog.booktopia.com.au/australias-favourite-author-vote/
So, now my wonderful daughter has delivered me a delicious salad lunch (check it out!) I'd best get back to working on LAKE HILL, and make good with my promise of delivering these edits by Monday! And here's cheers to upstairs sending some rain, but, perhaps, just hold off 'till Monday ;)
Have a great weekend!
Love
Margareta x