Fabulous Fifty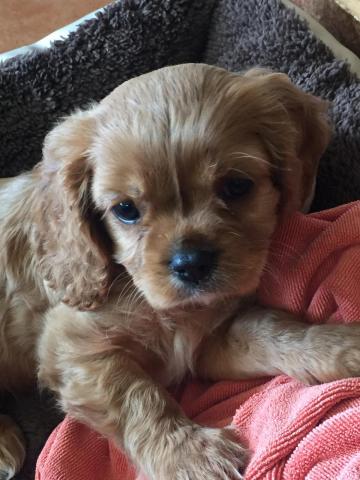 Believe me when I say I have actually been writing to you all. Blissfully tapping away at blog posts over the last couple of weeks … but you haven't seen them. The computer gobbled up two, I forgot to add the blog attachment to an email sent to my Web manager as I left for overseas (you'll understand why shortly) and then, well, a beloved relative passed away and that post was too morbid to see the light of day.
So, here we are on a grubby, windswept day, rejoicing over a number of sporadic days of rain with a cup of Earl Grey tea, a piece of rich chocolate cake, and at my feet, a rapidly growing puppy whom I still haven't told you about.
Let me rewind. The new addition to the family arrived some weeks back, in all her golden haired, brown eyed, floppy eared, fluffy, huggable glory. To the absolute dismay of Lucy, who is the undisputed Queen of Dogland around here, and the delight of Ange, who has re-found her playful teenage years after finally realising, 'No, the new pup is not a rabbit, Ange, and therefore NOT fair game.'
We couldn't for the life of us decide what to call this new kid on the hill. Usually there is a name rebounding around my head for any new arrival. But, for this little gorgeous bundle of fur, nothing suited. We tried EVERY name we could think of, a new one each day. My Dad even got in on the whole affair, ringing each morning with a different suggestion. It really was quite hilarious. The dilemma was eventually solved by my Dad, who was quite determined, and we now have a 'Zoe' flying around the big veranda's terrorising Lucy, as well as Winks, (the one eyed cat), Garry, (our resident Blue Tongue Lizard), and countless drop tailed skinks. Despite the disaster zone, she is VERY cute.
Roll on to November and my birthday – a half-century. From what I hear, some people have trouble adjusting to the whole '50 years old thing'. Not this little black duck. One of my oldest friends from primary school started sending me a countdown of old photo's to '50 Shades of Grey' (to the absolute hilarity of my kids. The 70's and 80's clothes, the hair …! What were we thinking?!), until on the big day itself she simply sent a picture of the word, 'Gratitude'.
And it was this feeling that encapsulated my whole day, gratitude that I had actually made it, reasonably intact. Wrinkles by the dozens, yes, but I prefer to think them of evidence of all the laughter in my life. A few rusty limbs, yes, but I prefer to think of those as evidence I've worked – and sometimes played - hard. A few grey hairs, yes, but I prefer to think I have been lucky to have family and friends to love and worry about. Gratitude. It was the perfect definition of my birthday.
Especially for this …
My gorgeous, wonderful, incredible husband and kids presented me with a present (in addition to the puppy …) on the morning of the big day. I couldn't work out what the package was as I felt it, rattled it, muttered under my breath, 'What on earth is it?!'
I slowly peeled back the wrapping paper and there nestled in a lovely, small zippered bag sat a little folder and a letter that said, amongst other funny things, 'Pack your bikini for FIJI!'
I was speechless, something which is quite a feat.
Looking across at H, I stammered, 'What have you done?? We've been to Canada … we're in drought … we're buying hay …!'
He shrugged. Looked philosophical. 'It was a dilemma, but then I thought, Bugger it! You only turn fifty once. And it was a good deal.'
Kids, cows, dogs and farm were apparently organised and all I had to do was turn up at the airport with H and my passport (and the bikini, which you can read as a rashie and boy pants. Remember I'm 50... 

)
And it was the most amazing holiday of my life.
Nothing to do other than sit by a pool … snorkel on a reef … sit by the pool … sip wine … sit by the pool … be served breakfast, lunch and tea … sit by the pool …
IT. WAS. DIVINE.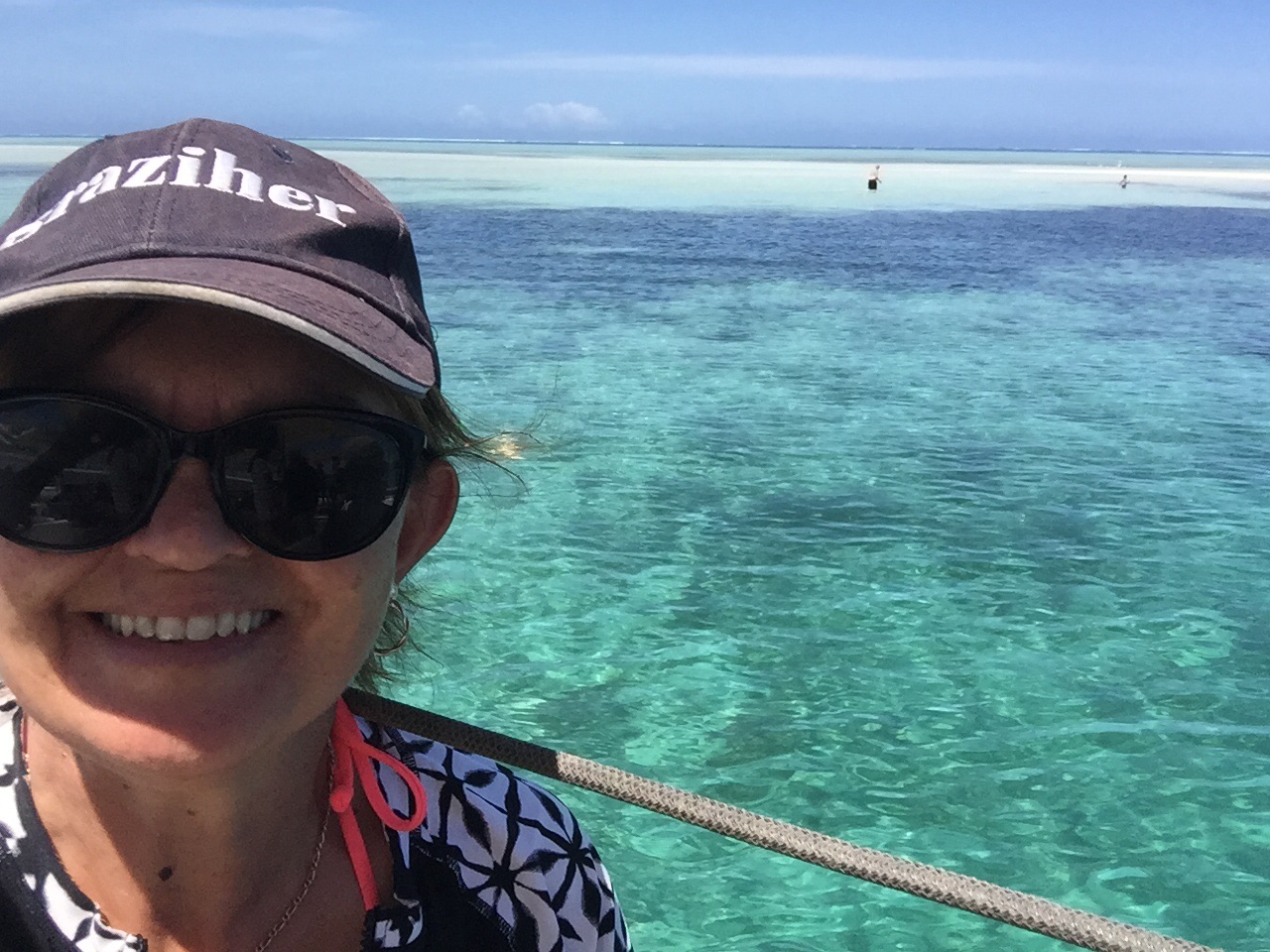 To this day, I still can't believe they got away with it. I didn't suspect a thing! My husband, the kids, my Dad, family, friends, the travel agent, the vet, the AI Tech … all in on it. The things H had to reorganise around me … and NOT LET ON!
What a man.
What a family.
What a holiday.
How lucky I am to be fabulous fifty!
#Fambamcookup
This week's #fambam recipe heads straight for the sweet tooths amongst us. I love a good slice recipe because a tray of it generally lasts longer than a cake around here. Although, I do think this one might fly out the door … !
https://www.newideafood.com.au/lemon-marshmallow-slice
#Bushread
I'm reading Matthew Reilly's new blockbuster, The Three Secret Cities, featuring Jack West Jnr. Despite their grandiose nature and far from realistic plots, I do love a good Matthew Reilly novel!
http://www.simonandschuster.com/books/The-Three-Secret-Cities/Matthew-Reilly/9781501167195
#loving
… my hanging flower baskets dotted with petunias, which have burst into bloom. The hanging flower baskets I saw across Canada looked spectacular so I thought I'd give it a whirl up here. They've struggled, but we finally have flowers!
#laughing
… with my daughter at her ruby-red Hereford heifer, Bella, who is due to calve early next year. Bella's been regularly spotted this week babysitting a couple of black and white Speckle Park calves. She must've decided she needed some practice! Wrong colour, but right idea.
Until next time,
Margareta xo